MEET THE HOLY SPIRIT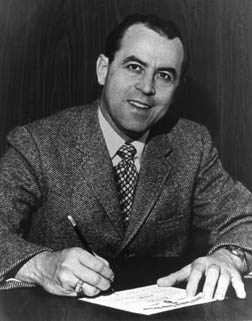 B
y Pastor Jack Hyles
(Loyal Pastor of First Baptist Church of Hammond, Indiana for over 42 years)
---
Table of Contents
Foreword

One of the most grievous things that one can endure is to be ignored. How grieved then, must the Holy Spirit be, for to be ignored has been His lot for these many centuries! He, Who is the Indweller of the believer, the Anointer of the anointed, the Power of the pulpit and the Fullness of power for the believer, continues to go about His work with little or no acknowledgment or attention. Few sermons are preached about Him, fewer books are written of Him; yet He quietly continues to offer us leadership, comfort, wisdom, strength, teaching and power.

He must be a wonderful Person to go about His work among us with little or no recognition. Each of us enjoys introducing to our friends someone whom we have met and whose presence has enriched our lives. Years ago I met the Holy Spirit. How rich has been my life since that day! I want you to know Him too. May I introduce the Holy Spirit to you.


Introduction

I have been preaching for over 37 years. For almost a quarter of a century, I have pastored the same church. For these many years Wednesday night has been given to verse-by-verse Bible study. None of these studies has been more enriching to the saints than the study of the Holy Spirit. For 16 months we talked of Him, taught of Him, loved Him, spoke to Him and investigated Him.

Requests began to come that I bring some of these studies at the nationwide Pastors' School where thousands convene each year at the First Baptist Church in Hammond for a week of study and practical help concerning God's work.

So in Pastors' School of 1980 and again in 1981 I taught a series of lessons on the Holy Spirit taken from the lessons taught at the First Baptist Church on Wednesday evenings. Soon preachers and laymen began requesting that these lessons be in print. In answer to these petitions, I open my heart to you on the following pages and share with you the truths I have shared with thousands.
---
Life-Changing MP3 Sermons by Pastor Jack Hyles
Do you know for certain if you died this moment that you would go to Heaven?
Click Here to find out how!
---