Wolves In The Church Pulpit
(LOVE OF THE TRUTH!!! . . .
More articles by David J. Stewart)
Beware Of Wolves
In Sheep's Clothing!

"Beware of false prophets, which come to you in sheep's clothing, but inwardly they are ravening wolves ... For such are false apostles, deceitful workers, transforming themselves into the apostles of Christ." (Matthew 7:15; 2nd Corinthians 11:13)

I Never Knew You (.PDF)
(exposing the false gospels of Osteen, Stanley,
Robertson, Warren, Hagee, Dobson, Swaggart)

Galatians 3:8, "And the scripture, foreseeing that God would justify the heathen through faith, preached before the gospel unto Abraham, saying, In thee shall all nations be blessed."

---

Beware Of Corruptible Seed

God Only Authored ONE BOOK!

---

Make Your Own Christian Website!

Singer Katy Perry admits she is not a Christian, but claims she still has a "deep connection with God." That is because God is our Creator, and we must individually answer to Him in eternity (Ecclesiastes 12:13-14)...

Psalm 14:1, "The fool hath said in his heart, There is no God. They are corrupt, they have done abominable works, there is none that doeth good."

Beware Of False Prophets!

Evangelist Steve Pettit
(President of Bob Jones University)

Are Only The Original Manuscripts Without Error?
(You can trust your King James Bible)

Video Sermons by
Pastor Danny Castle

---

UNGODLY FREEMASONS
RULE OVER AMERICA!!!
(Luciferians are behind all the subversion!)

A Flood Of Filth!
(by Pastor David Wilkerson - 1974)

We've never seen such wickedness as today in America! The world has always been a wicked place (1st John 5:19), but modern technology has allowed mankind to travel further down the road he was already on. Lucifer and his occult servants are preparing the world to receive the coming Man of Sin—The Antichrist (or, in place of Christ). The world will accept the Man of Sin as if the Christ, being woefully deceived by Satan (Revelation 12:9).

---

End Times Religious Deception

Most of the religious people in this world are going straight to Hell when they die! I'm talking about Seventh-Day Adventists, Mormons, Jehovah's Witnesses, Lutherans, Catholics, and sadly, even many Baptists who've been deceived by John MacArthur, Ray Comfort and other accursed Calvinists!

Galatians 1:9, "As we said before, so say I now again, If any man preach any other gospel unto you than that ye have received, let him be accursed."

He Was There All The Time
(a precious song that cheers my heart)

If you're not DEAD, God's not DONE!!!

"AMERICA'S PULPITS
HAVE BECOME WEAK!"
—Pastor Jeff Owens, "Unloved Preachers"

Most people have just enough
religion to kill their conscience!

"I know thy works, that thou art neither cold nor hot: I would thou wert cold or hot. So then because thou art lukewarm, and neither cold nor hot, I will spue thee out of my mouth." —Revelation 3:15-16

---

The Gospel In Just 1 Minute
(The Gospel by Pastor Max D. Younce)

---

"Who will rise up for me against the evildoers? or who will stand up for me against the workers of iniquity?" —Psalm 94:16

---

Awesome Truths!

We've never seen such wickedness as today in America! The world has always been a wicked place (1st John 5:19), but modern technology has allowed mankind to travel further down the road he was already on. Lucifer and his occult servants are preparing the world to receive the coming Man of Sin—The Antichrist (or, in place of Christ). The world will accept the Man of Sin as if the Christ, being woefully deceived by Satan (Revelation 12:9).

---

Soulwinning Sermons by
Pastor Steven L. Anderson

The Complete Content Of The Gospel
(An important MP3 by Pastor Ralph "Yankee" Arnold)
(Psalm 119:67 & 71 - a precious MP3 sermon by Pastor Jack Hyles; Don't complain about suffering, that's how we learn!)

---

The Hypocrisy of the
Critics of Eternal Security!

Why Lordship Salvation Is Wrong!


(MP3 by Pastor Ralph Arnold)
† † †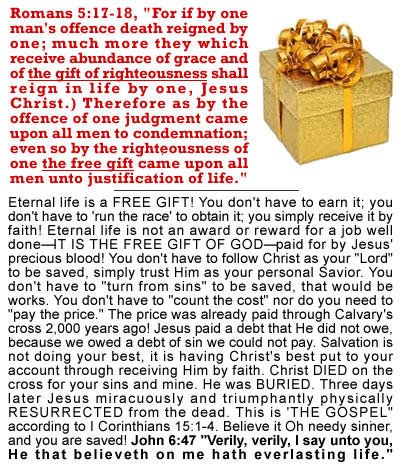 Another Gospel
(excellent Gospel tracts by Pastor Harry A. Ironside, 1876-1951)
* * * * * * *
Can Good Works Get
A Person To Heaven?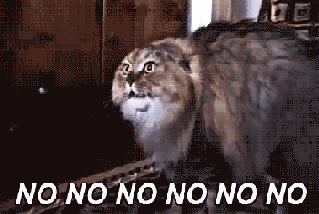 "All you have to do is accept His gift of eternal life and you'll go to Heaven when you die!"
—Dr. Jack Hyles, "I Find No Fault In This Man!"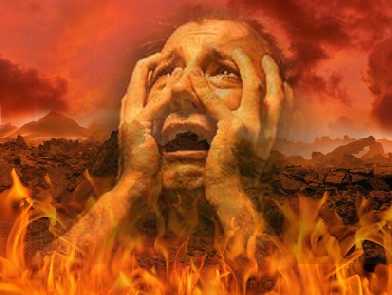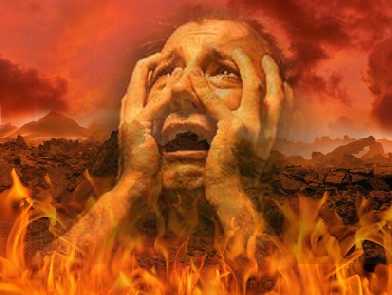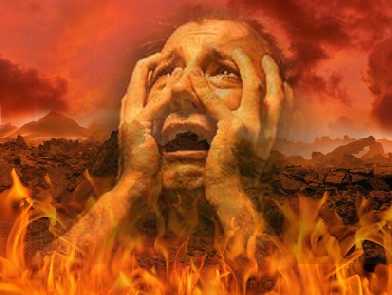 Billions Of People Are Going To Hell!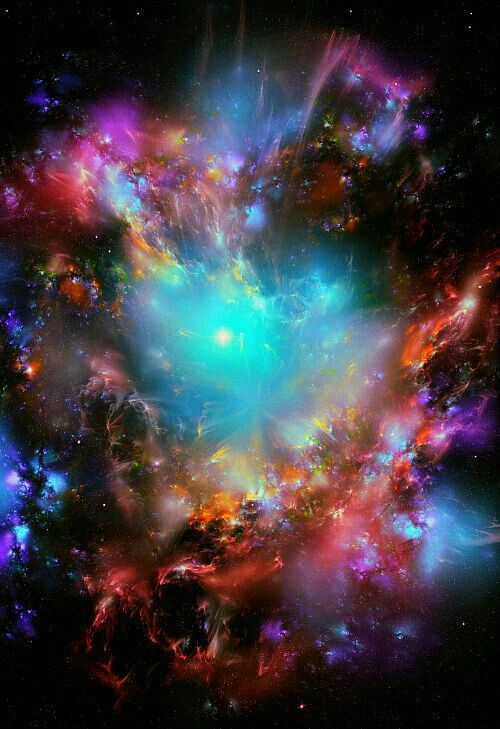 ---
Bible Version Dilemma
I can understand why liberals, new evangelicals and other unbelievers prefer modern versions; but for the life of me I cannot understand why professing fundamentalists want a Bible with many verses and thousands of words missing.

Furthermore, they all teach some false doctrine (though many loudly proclaim these phony Bibles alter no doctrine). For example, look at John 7:8 in the NASV (the folks at Bob Jones assure us that this represents the best text). Jesus' brothers were urging Him to go up to the feast. The NASV says, "Go up to the feast yourselves. I do not go up to this feast..." In verse 10, it records that Jesus went up to the feast. If the NASV doesn't make the Son of God to be a liar, language means nothing. It makes Him say He wasn't going when in fact He clearly intended to go all along. The KJV says, "Go ye up unto this feast: I go not up yet..." One little three letter word makes all the difference in the world. Which rendering do you think accords with the truth and the true nature of Jesus Christ? You don't have to know any Greek to understand this! Do you think Jesus could ever lie? The NIV has the word "yet" in the text, but there is a footnote which says "some early mss omit 'yet'." Yes, and they are the same two manuscripts (not a lot like they would have you believe) from which all modern versions come. There is only one Bible, one pure text and it is in the King James Version.
Thank God for the
Inspired King James Bible!
Love Of The Truth
(...more articles by David J. Stewart)
"I still believe that I'm right, that's the reason I can stay in the fight!"
—Evangelist Lester Roloff, "The Lost Fear Of God"
---
Always look at people that have it worse than you and you'll never complain.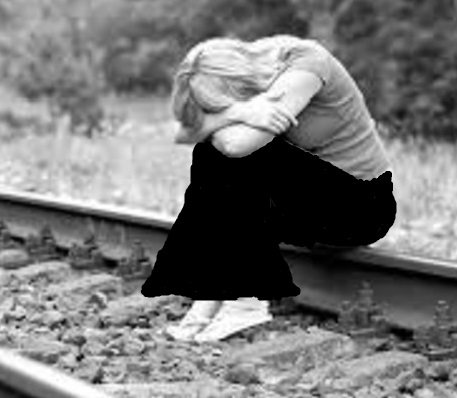 Everyone Needs To Be Loved!
1st Corinthians 16:24, "My love be with you all in Christ Jesus. Amen."
"Feed your faith and your doubts will
starve to death; but if you don't,
you're gonna feed your doubts,
and your faith will starve to death!"
—a helpful quote by Pastor Ralph "Yankee" Arnold from the sermon titled: "1st John Made Simple"
ABOVE: I Am a Grateful Graduate of Hyles-Anderson College (1985-1993), Back When They Believed That the King James Bible Was Still VERBALLY (WORD-FOR-WORD) INSPIRED!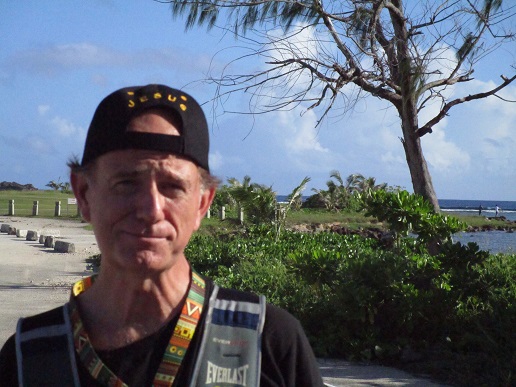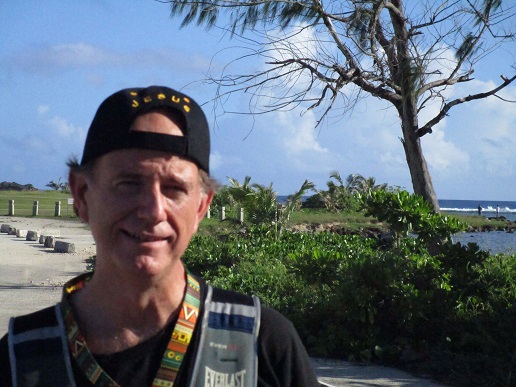 ABOVE: My Regular Sunrise
Walk At Asan Beach Park in 2017

2nd Corinthians 11:6-7, "But though I be rude in speech, yet not in knowledge; but we have been throughly made manifest among you in all things. Have I committed an offence in abasing myself that ye might be exalted, because I have preached to you the gospel of God freely?"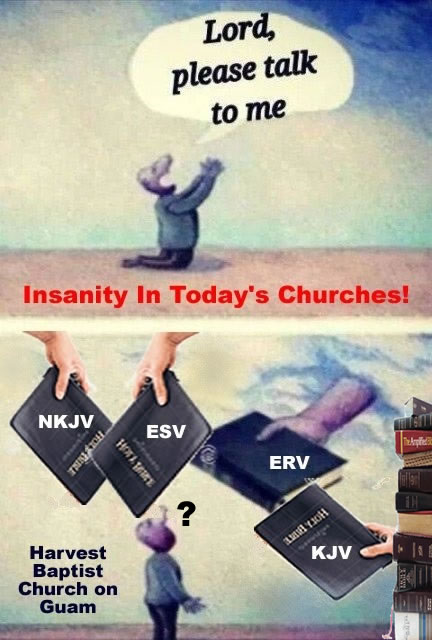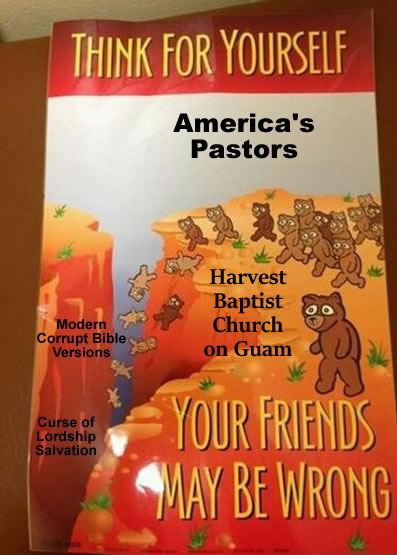 "Be on guard against any tampering with the Word, whether disguised as a search for truth, or a scholarly attempt at apparently hidden meanings; and beware of the confusion created by the senseless rash of new versions, translations, editions, and improvements upon the tried and tested Bible of our fathers and grandfathers." —Pastor M.R. DeHaan (1891-1965), from the excellent book, THE TABERNACLE, page 101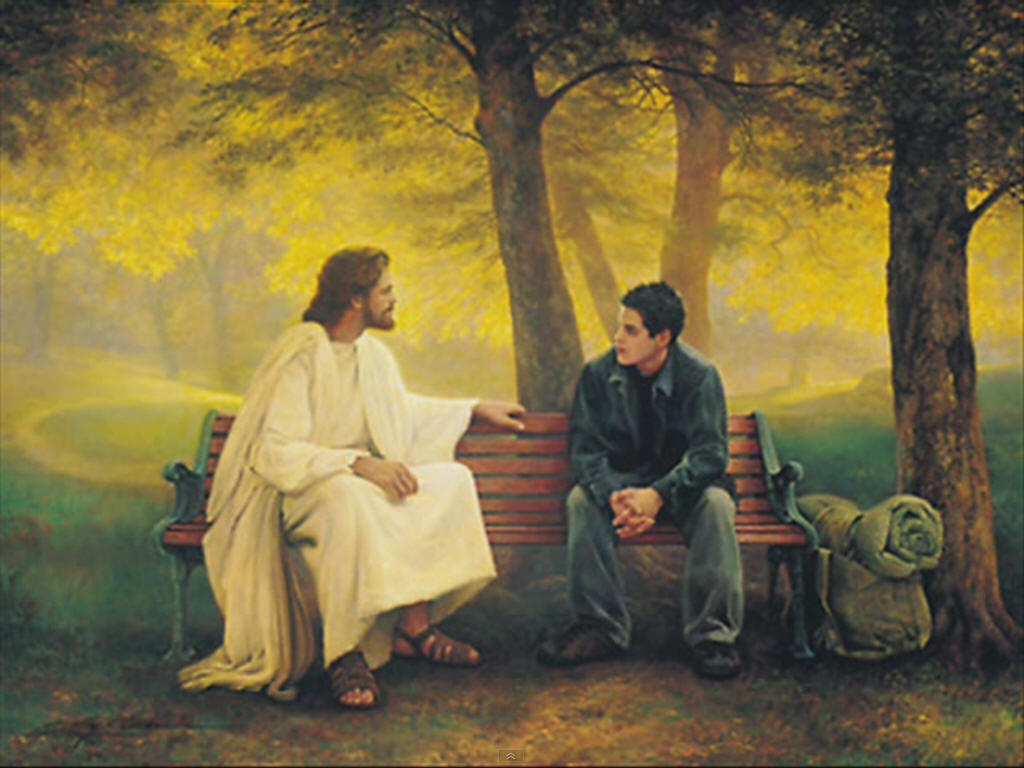 People Just Want To Be Loved
(a church that is right with God will just love the hell out of people!)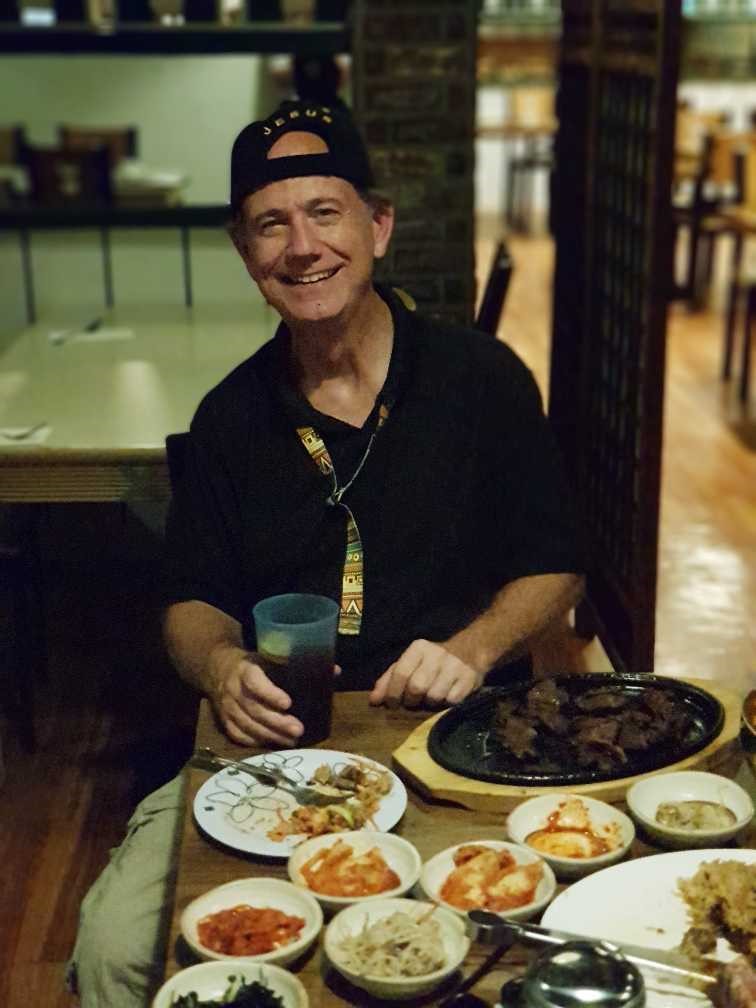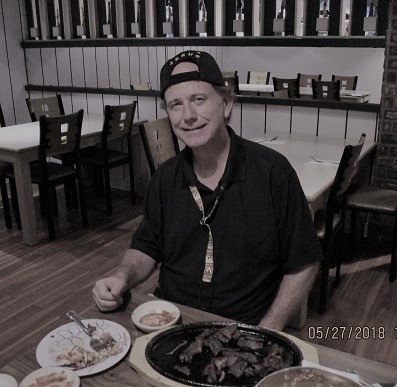 ABOVE: Yours Truly at My Favorite Korean Restaurant, eating Beef Kalbi.
I Love You All in the Lord, Whoever You May Be!
Ephesians 4:15a, "But speaking the truth in love..."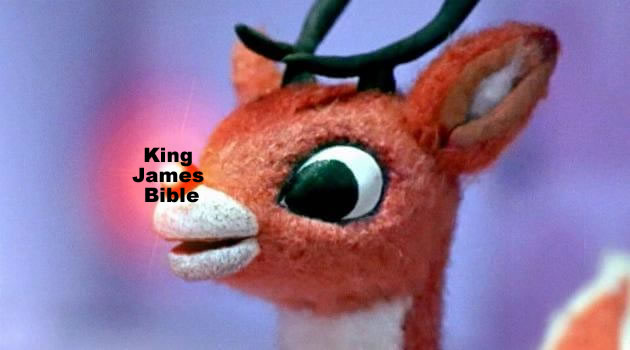 Why Would God Love A Misfit Like Me?
(God uses misfits who are like Rudolph the reindeer)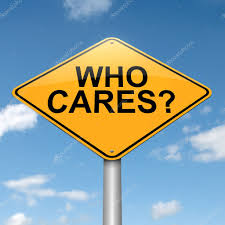 What Is The Gospel Of The New Testament? | MP3
(awesome inspired Bible preaching by Pastor Ralph "Yankee" Arnold; Bibleline Radio Broadcast | MP3's)
"People have just enough religion to be miserable!" —Pastor Dwight L. Moody
"Faith is the only righteous thing that I can do!"
—Pastor Jack Hyles, "God's Reversal Of Psalm 51"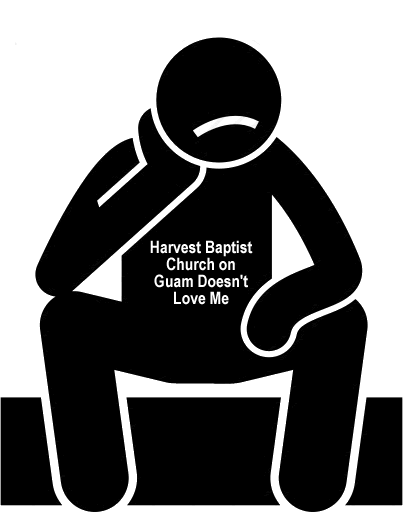 Where Did David Get His Mighty Men?
(They were all losers, like me! One of my favorite MP3 sermons by Pastor Jack Hyles)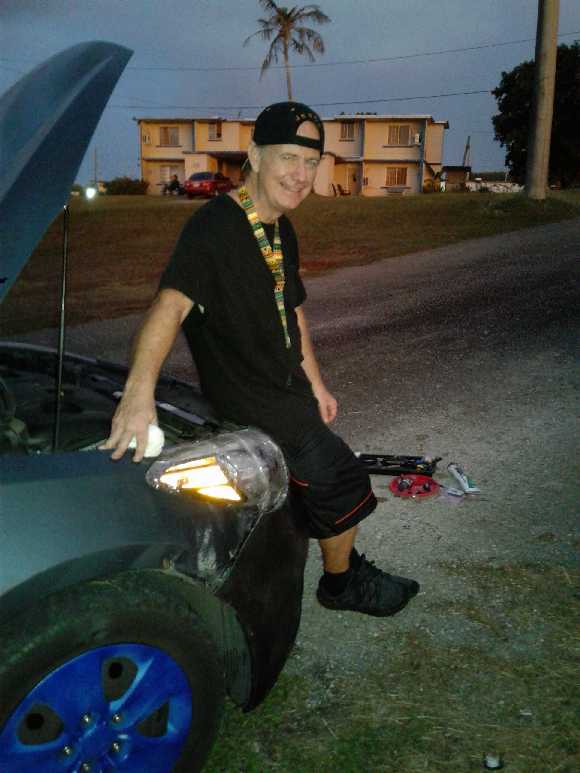 A Few Songs I Recorded Pedal Steel Guitar On in 2020 For My Web Visitors
(I hope you will enjoy them. I love Ya all!)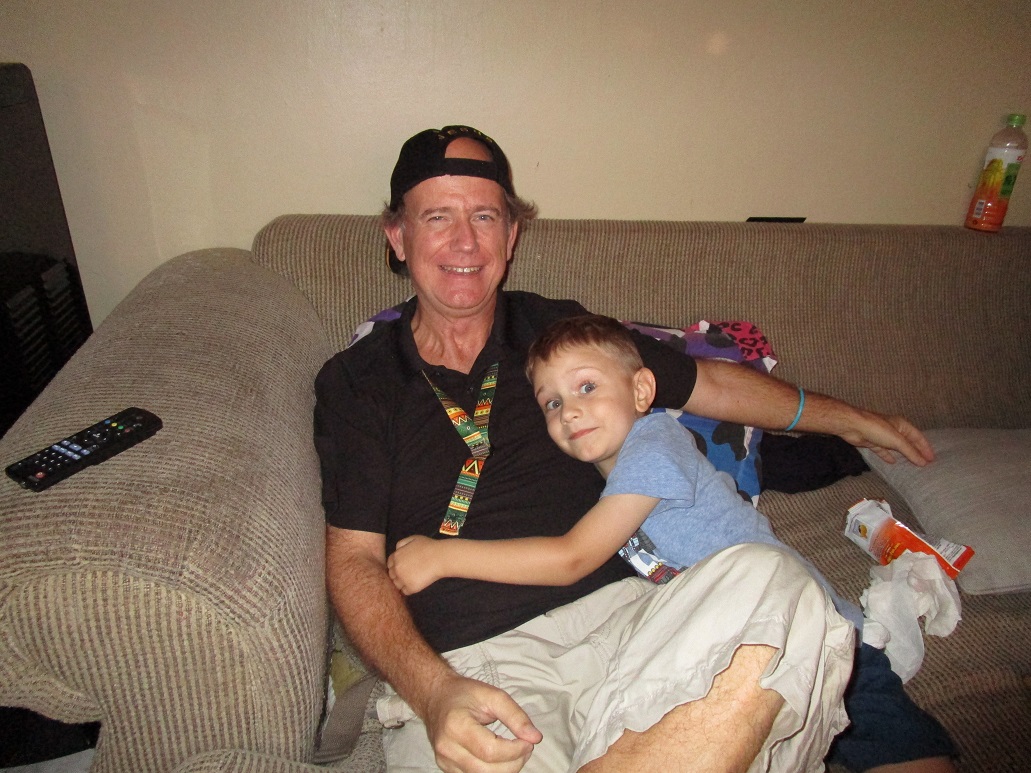 ABOVE: My and My Grandson, Luigi, Hanging Out in 2018
"If there is no resurrection, there is no Savior!"
—Pastor Ralph "Yankee" Arnold, "What Is The Gospel Of The New Testament?"
"...I will open my mouth in parables; I will utter things which have been kept secret from the foundation of the world." —Matthew 13:35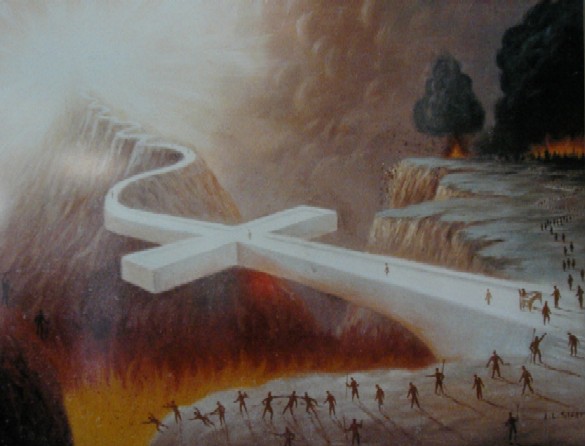 Religion wants to fit us with glasses; the Lord wants to open our eyes. Religion, if it shows us the Word of God at all, shows it to us through a filter of tradition. The Lord wants us to be free to preach and believe the Word as it is!!!
---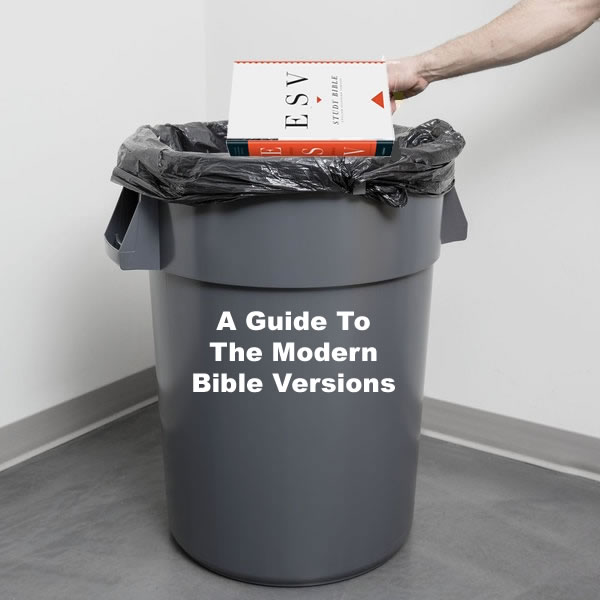 Beware Of The Corrupt Alexandrian Bible Revisions
(The apostate Bob Jones' camp love the corrupt modern PERversions!!!)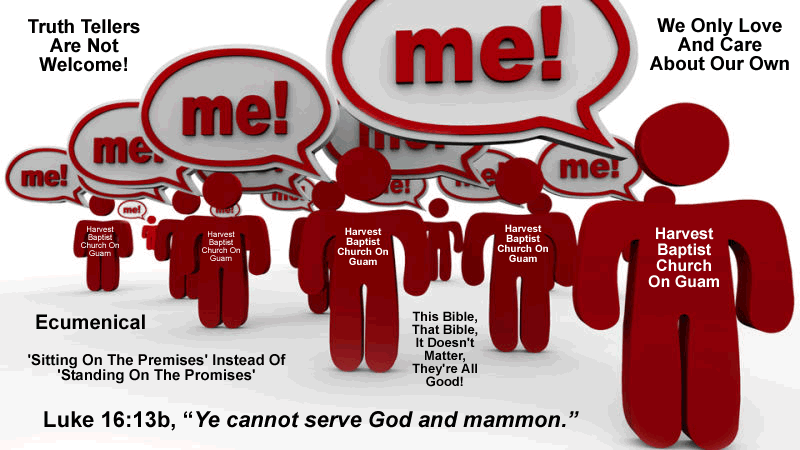 Harvest Baptist Church—The Most Unloving Religious Group On Guam!
---
Soul winning is not a method; it is a command. We are supposed to go soul winning and do soul winning if our churches grow or if our churches decrease in attendance."
SOURCE: Pastor Jack Hyles (1926-2001), from chapter 10 of the book titled, 'ENEMIES OF SOULWINNING'

Imputation At Salvation
(by Dr. Jack Hyles, from the awesome book, Salvation Is More Than Being Saved)
Why Lordship Salvation Is Wrong!
(an excellent MP3 sermon by Pastor Ralph Yankee Arnold)
The Psychological Effects Of Lordship Salvation (MP3)
Soul-Winning
(an awesome video sermon by Pastor Danny Castle)
Getting Started Soul-Winning
(video by Pastor Steven L. Anderson)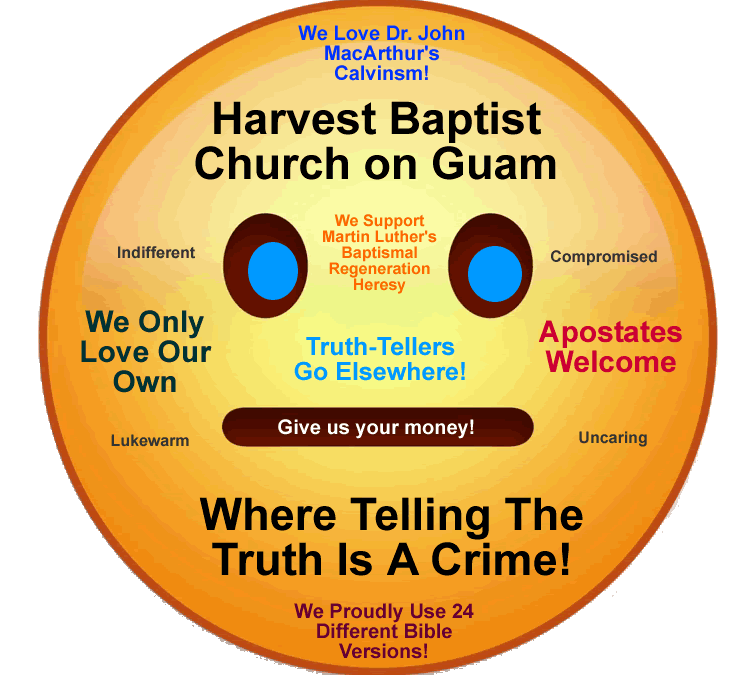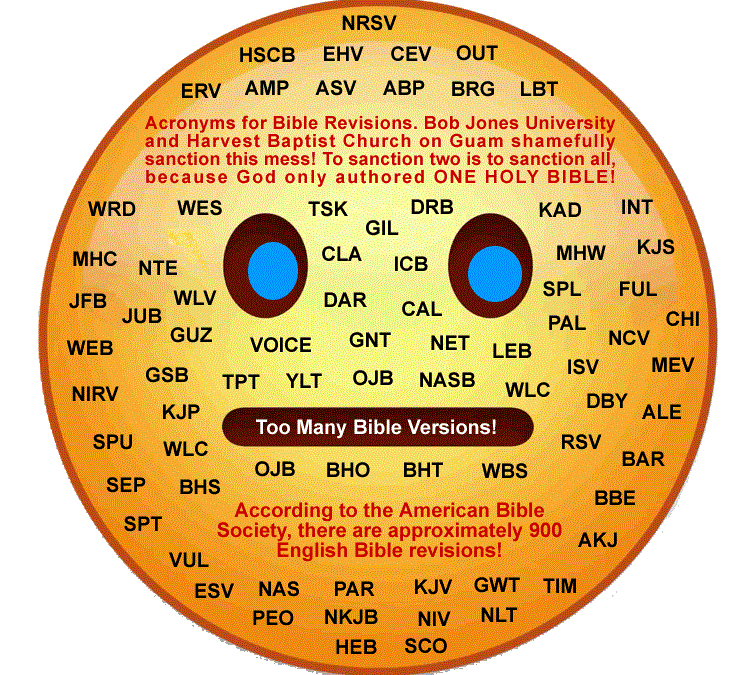 The Modern Bible Revisions Promote
ANOTHER JESUS, ANOTHER SPIRIT and ANOTHER GOSPEL...
2nd Corinthians 11:4-6, "For if he that cometh preacheth another Jesus, whom we have not preached, or if ye receive another spirit, which ye have not received, or another gospel, which ye have not accepted, ye might well bear with him. For I suppose I was not a whit behind the very chiefest apostles. But though I be rude in speech, yet not in knowledge; but we have been throughly made manifest among you in all things."
---
"Rejoice in your darkest hour. The world may think your crazy, foolish; but keep trusting God, keep building your faith on the Word of God. Rest in that Book. Do what He says do. He will help you, lead you in the same way He led Moses, Elijah, Jeremiah, David, Peter, James and John and the Apostle Paul." —Pastor Lee Roberson (1909-2007), from the sermon titled, KEEP ON REJOICING

"Have not I commanded thee? Be strong and of a good courage; be not afraid, neither be thou dismayed: for the LORD thy God is with thee whithersoever thou goest." —Joshua 1:9
What Was The Gospel Of Paul? | MP3
(awesome inspired Bible preaching by Pastor Ralph "Yankee" Arnold; Bibleline Radio Broadcast | MP3's)
"And we know that all things work together for good to them that love God, to them who are the called according to his purpose." —Romans 8:28
"There's just something about money that once you have it, it has you."
—Pastor Danny Castle
---

"To whom God would make known what is the riches of the glory of this mystery among the Gentiles; which is Christ in you, the hope of glory: Whom we preach, warning every man..." —Colossians 1:27-28
He That Warneth Souls Is Wise!
(an excellent MP3 sermon by By Dr. Jack Hyles)
Soul-Warning!
(awesome MP3 sermon, Pastor Bob Gray Sr.)

ACDC's Brian Johnson Wants a God Who'll Look After Him
1st Peter 2:21, "For even hereunto were ye called: because Christ also suffered for us, leaving us an example, that ye should follow his steps."
The Sevenfold Sin of Those Who Do Not Win Souls
(22 minute video by Dr. John R. Rice, 1895-1980)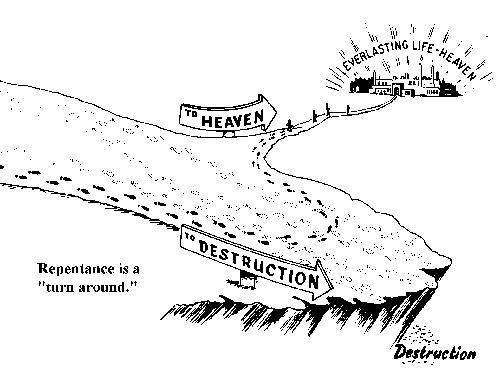 Many Will Seek to Enter Heaven, But Few Will Be Able!!!
* * * * * * *
Play PAC-MAN!
(I love you whoever you may be with God's unconditional love!)
---